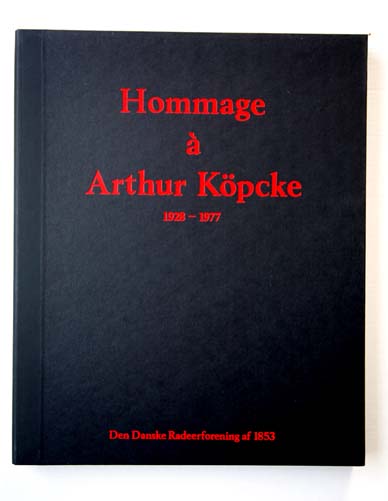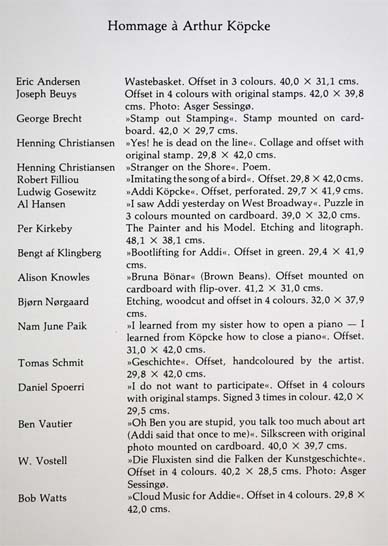 Hommage à Arthur Köpcke
1928-1977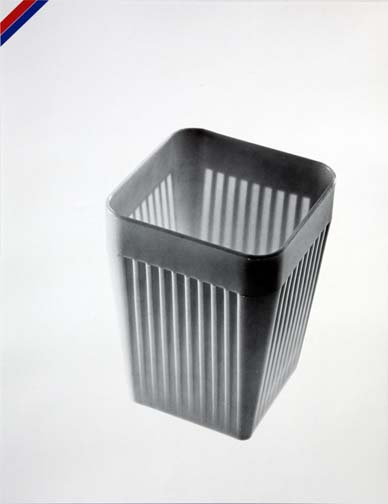 Erik Andersen
"Wastebasket"
Offset in 3 colours
40,0 x 31,1 cm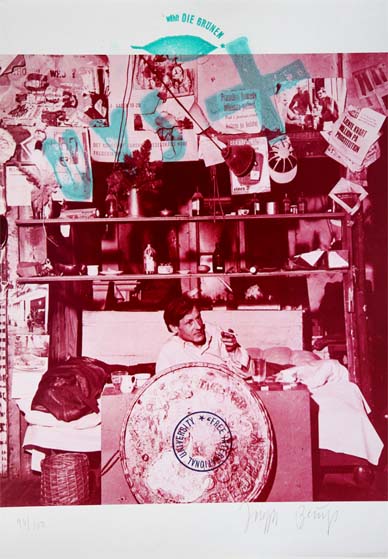 Joseph Beuys
Offset in 4 colours with original stamps
42,0 x 39,8 cm
Photo: Asger Sessingø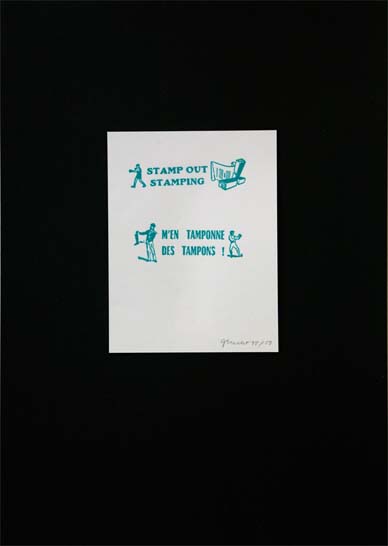 George Brecht
"Stamp out Stamping"
Stamp mounted on cardboard
42,0 x 29,7 cm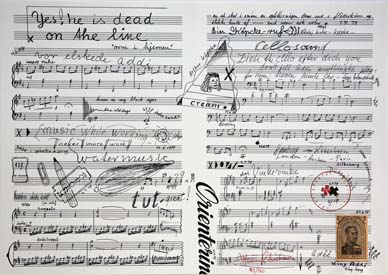 Henning Christiansen
"Yes! he is dead on the line"
Collage and offset with original stamp
29,8 x 42,0 cm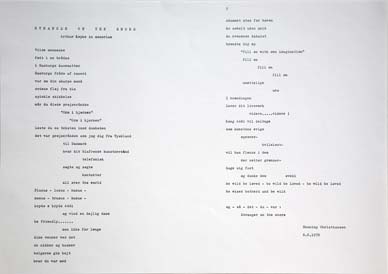 Henning Christainsen
"Stranger on the Shore"
Poem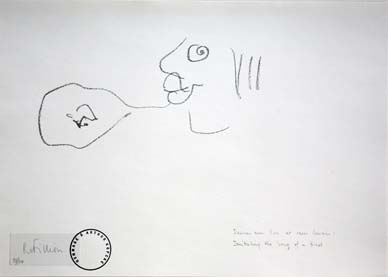 Robert Fillou
"Imitating the song of a bird"
Offset
29,8 x 42,0 cm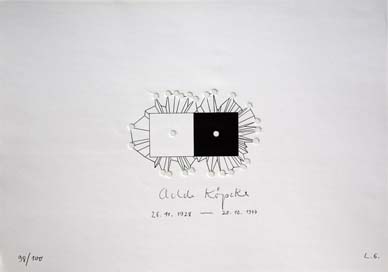 Ludwig Gosewitz
"Addi Köpcke"
Offset, perforated
29,7 x 41,9 cm



Al Hansen
"I saw Addi yesterday on West Broadway"
Puzzle in 3 colours mounted on cardboard
39,0 x 32,0 cm.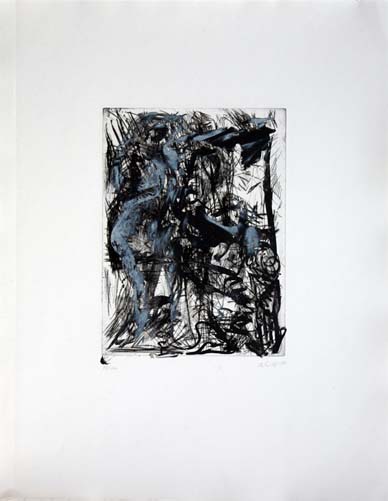 Per Kirkeby
"The Painter and his Model"
Etching and lithograph
48,1 x 38,1 cm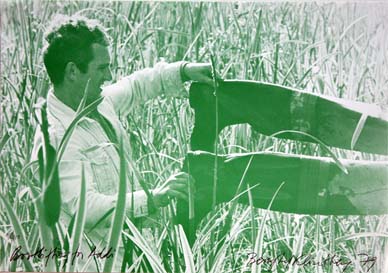 Bengt af Klingberg
"Bootlifting for Addi"
Offset in green
29,4 x 41,9 cm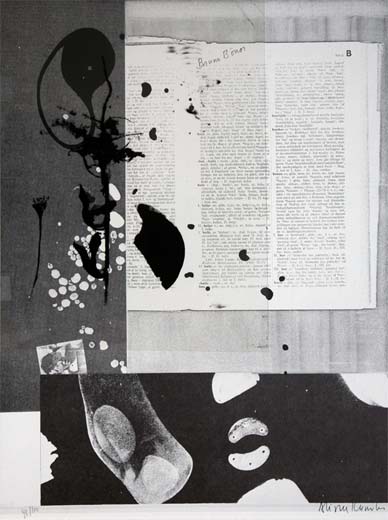 Alison Knowles
"Bruna Bönar" (Brown Beans)
Offset mounted on cardboard with flip-over
41,2 x 31,0 cm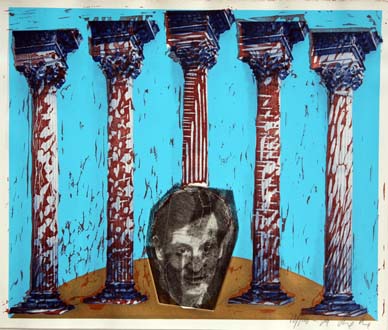 Bjørn Nørgaard
Etching, woodcut and offset in 4 colours
32,0 x 37,9 cm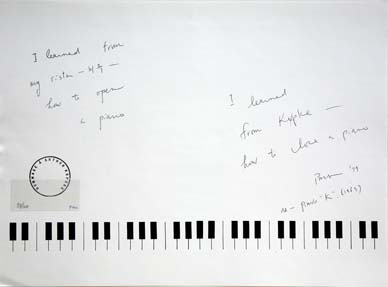 Nam June Paik
"I learned from my sister how to open a piano – I learned from Köpcke how to close a piano"
Offset
31,0 x 42,0 cm.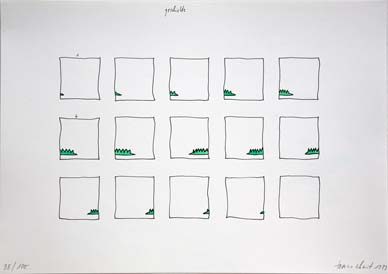 Tomas Schmit
"Geschichte"
Offset, handcoloured by the artist
29,8 x 42 cm.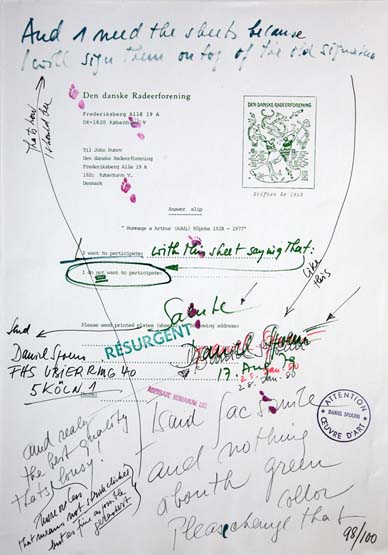 Daniel Spoerri
"I do not want to participate"
Offset in 4 colours with original stamps. Signed 3 times in colour
42,0 x 29,5 cm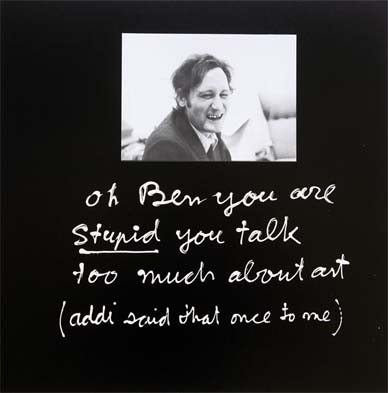 Ben Vautier
"Oh Ben you are stupid, you talk too much about art (Addi said that once to me)"
Silkscreen with original photo mounted on cardboard
40,0 x 39,7 cm.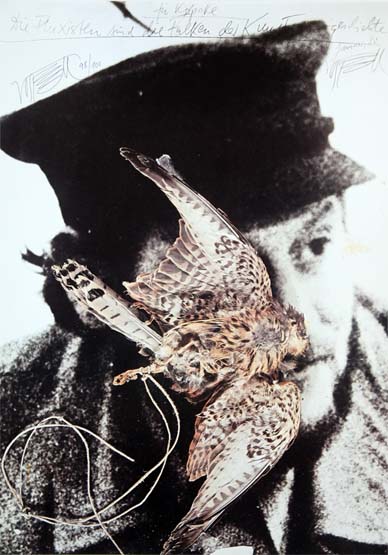 Wolf Vostell
"Die Fluxisten sind die Falken der Kunstgeschichte"
Offset in 4 colours
40,2 x 28,5 cm
Photo: Asger Sessingø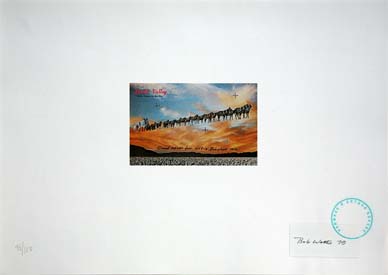 Bob Watts
"Cloud Music for Addie"
Offset in 4 colours
29,8 x 42,0 cm